Activated Carbon for Chemical Industry, Dyeing Assistant, Grease Decolorization
Technology:
These series of activated carbon in powder are made from sawdust and charcoal, activated via chemical and physical method, and then produced on the basis of scientific formula.
Characteristics:

These series of activated carbon have huge surface area, developed micropore and mesopore structure, large adsorption volume, rapid filtering speed and so on.
Using Fields:

These series of activated carbon are widely used in liquid and gas phase adsorption, industries of chemistry, dying, pharmacy, food, electroplate etc. They are particularly useful for the following fields, petrochemical industry: refining gasoline, advanced lubrication oil and mineral wax, ammonia water for refrigeration and arene; food industry: colza oil, palm oil, soybean oil, camellia oil, sweetening agent, food additives; other usages: decolorization of dye intermediate and dyeing cleaning solution, decolorization, deodorization and refining for electroplating industry.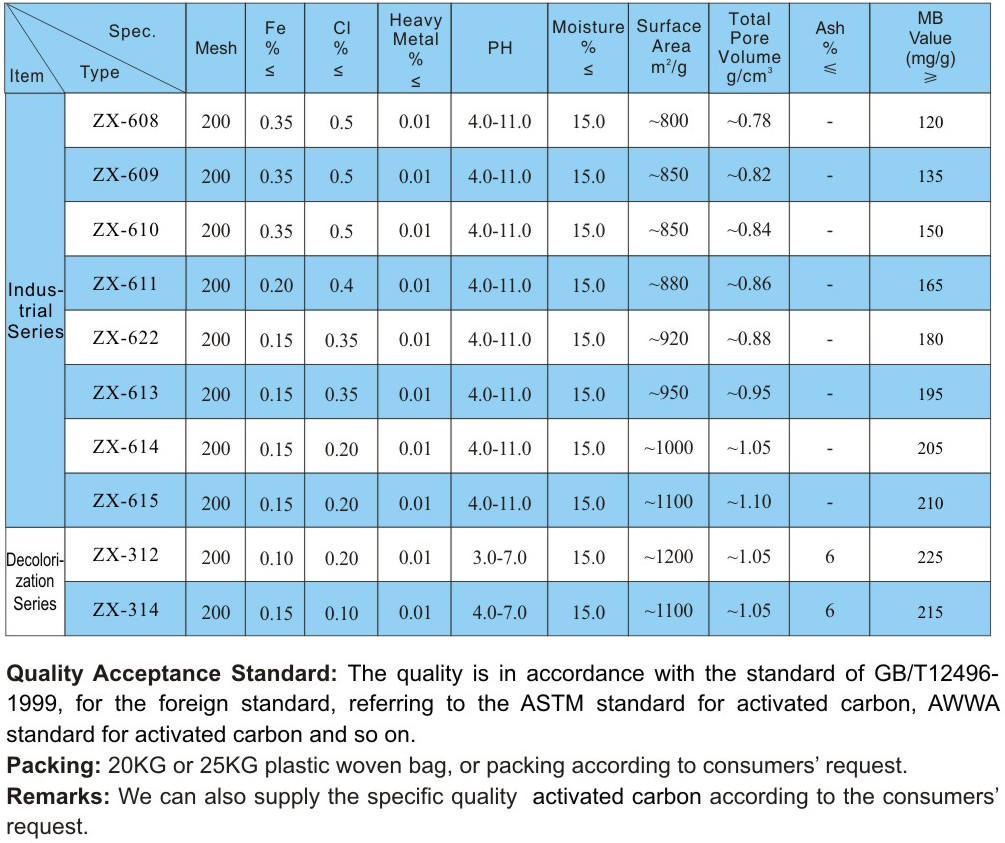 Jiangsu Zhuxi Activated Carbon Co.,Ltd.
Add:No86 Zhuxi West Rd Zhuze Town, Liyang city, Jiangsu, China ( P.C.: 213351 )
Linkman:Zhen Long Lv
Tel:0519-87700279,87709999
Email:js@zhuxi1978.com
Fax:0519-87700278
Department of international trade
Linkman:Jun Lv
Tel:0519-87700279
Fax:0519-87700278
Email:jszhuxi2009@163.com