Activated Carbon for Electric Power, Petrochemical Refinery, Desulfurization and Denitration
Technology:
These series of activated carbon in granular form are made from shells or coal, activated via high temperature water vapor method, and then highly processed through crushing, screening aftertreatment.
Characteristics:

These series of activated carbon have large surface area, developed pore structure, characteristics of excellent adsorption, strong resistance to grinding and washing, easy regeneration.
Using Fields:

These series of activated carbon are widely used in the industries of thermal power plant, petrochemical refinery to purify water (especially for SiO₂≤20ppb), remove sulfur and nitre. They are also suitable for gas adsorption and fine desulfurization in fields of petroleum catalytic reforming, such as: synthetic gas, petroleum gas, coal gas, oil field gas and so on (especially for desulfurization of ethylene gas and eatable carbon dioxide). This type of activated carbon has the advantages of low cost, easy to be operated with little expense, long working life and good results. They have advanced effects on removing organic sulfur to under 1ppm.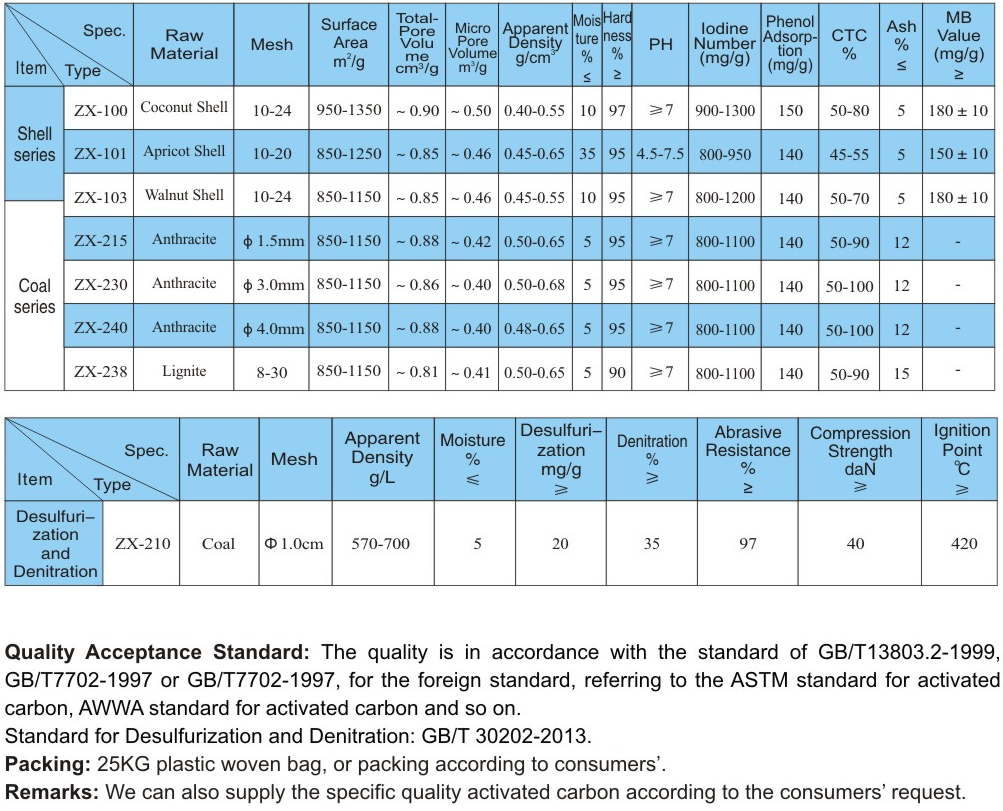 Jiangsu Zhuxi Activated Carbon Co.,Ltd.
Add:No86 Zhuxi West Rd Zhuze Town, Liyang city, Jiangsu, China ( P.C.: 213351 )
Linkman:Zhen Long Lv
Tel:0519-87700279,87709999
Email:js@zhuxi1978.com
Fax:0519-87700278
Department of international trade
Linkman:Jun Lv
Tel:0519-87700279
Fax:0519-87700278
Email:jszhuxi2009@163.com